THE WORDS OF THE LORD ARE PURE WORDS
Surely it goes without saying that after 3500 years, corrupted perversions of God's pure original oracles will have been multiplied by Satan, the archenemy of truth, righteousness, and purity.
King James Bible Study - Help in the Time of Need
The Issue:
The Basic Truths Of Life!
TRUTHS
Everyone that ever walked on this planet must come to terms in this life with some basic TRUTHS. These will be the basic truths that no one can argue with, if they are sane. Of course, if you believe what God says in His Own BOOK about you, then you will have no problem with accepting these basic truths.
1. The Brevity Of Life
"For what is your life? It is even a vapour, that appeareth for a little time, and then vanisheth away." (James 4:14b) Our life is brief! like a vapor, or like smoke. "Is there not an appointed time to man upon earth? are not his days also like the days of an hireling?" (Job 7:1) He is born, and then he will die! This is certain! (The exception being Enoch and Elijah, and also, those believers in Jesus Christ who are alive when He comes for His Church.)
2. The Brevity Of Your Remembrance
You will soon be forgotten. A man is remembered only a little while, and then he is forgotten. "He shall return no more to his house, neither shall his place know him anymore. Are not my days few? cease then, and let me alone, that I may take comfort a little, Before I go whence I shall not return, even to the land of darkness and the shadow of death; A land of darkness, as darkness itself; and of the shadow of death, without any order, and where the light is as darkness." (Job 7:10 & 10:20-22)
3. The Sureness Of Trouble
Life is bale full of troubles. I have also found this very true!!! "Man that is born of a woman is of few days, and full of trouble. He cometh forth like a flower, and is cut down: he fleeth also as a shadow, and continueth not." (Job 14:1).
4. The Verity Of The White Throne Judgment
"And as it is appointed unto men once to die, but after this the judgment" (Hebrews 9:27). You will not miss this one unless YOU ARE HID in the CLEFT OF THE ROCK!
5. The Eternality And The Finality Of What You Do With Jesus Christ:
We will all be held accountable over this issue. It is a hard fact of life, my friend. Now will you take God's offer of eternal life ... purchased by His Son ... for all those who will put their trust in Him ... a thumbs down? You will everlastingly suffer the consequences!
6. That Men Never Learn From History
We learn from History That Men Never Learn From History! It is a heart problem! Men refuse to learn the "lessons" afforded by the light of HISTORY: the recorded historical events which occurred as fulfillment of Bible prophecy. Now, these are the basic truths with which we all must deal with one way or another!
7. What Should You Do?
"But what saith it? The word is nigh thee, even in thy mouth, and in thy heart: that is, the word of faith, which we preach;
That if thou shalt confess with thy mouth the Lord Jesus, and shalt believe in thine heart that God hath raised him from the dead, thou shalt be saved.
For with the heart man believeth unto righteousness; and with the mouth confession is made unto salvation.
For the scripture saith, Whosoever believeth on him shall not be ashamed.
For there is no difference between the Jew and the Greek: for the same Lord over all is rich unto all that call upon him.
For whosoever shall call upon the name of the Lord shall be saved"; [Romans 10:8-13]
THE BIBLE :
Believe The BOOK!
The King James Bible
This is God's Holy WORD to you and I! Do you believe it? The A.V.1611 (or The King James Bible) is God's word PRESERVED in the English language for you and me. It came from the English Reformation. This Bible declares that: "All scripture is given by inspiration of God, and is profitable for doctrine, for reproof, for correction, for instruction in righteousness." [2 Timothy 3:16] God's inspired word is preserved in the A.V.1611. The word "preserved" means maintained inspiration. "The words of the LORD are pure words: as silver tried in the furnace of earth, purified seven times. Thou shalt keep them, O LORD, thou shalt preserve them from this generation for ever." [Psalm 12:6-7] "PRESERVE." .
Home In The Hills:
[Or New Jerusalem]
LONG HOME
Everybody is going home someday. Everybody is going to their LONG HOME. When you die, you are going to go to your "long home" whether, it be in "Heaven" or in "Hell". Do you realize that truth? "Also when they shall be afraid of that which is high, and fears shall be in the way, and the almond tree shall flourish, and the grasshopper shall be a burden, and desire shall fail: because man goeth to his long home, and the mourners go about the streets:" [Ecclesiastes 12:5]. Read More?
THE WORDS OF THE LORD ARE PURE WORDS
Cowden International © 2013 John Cowden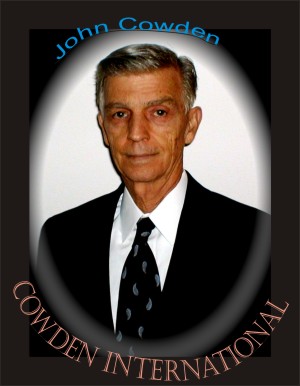 ---
Unto the Pure All Things Are Pure
---
Now take your King James Bible and read carefully the sixth verse of Psalm 12 where David says, The words of the LORD are pure words. Ask yourself this question: Does what I just read in Psalm 12:6 apply to the words of Psalm 12:6 themselves? You may need to meditate on that before considering the following: Did the LORD inspire the psalmist to write such a declaration? If so, were David's words in Psalm 12:6 also "the words of the LORD"? If they were the words of the LORD, must it not follow logically that they were pure?
When you're ready, continue reading through verse seven, Thou shalt keep them, 0 LORD, thou shalt preserve them from this generation for ever.
Now close your Bible and consider this: If the words of Psalm 12 were pure when David penned them in 1000 BC, could the same hold true beyond 2000 AD? In other words, could the words of Psalm 12 as you just read them be equal in purity to the words of David's original Hebrew autograph?
Surely it goes without saying that after 3500 years, corrupted perversions of God's pure original oracles will have been multiplied by Satan, the archenemy of truth, righteousness, and purity. In fact the precursor to mankind's original sin is to be found in Eve's misquotation of God's words (Gen 3:3) and the Serpent's blatant contradiction of them (Gen 3:4). Frankly, this phenomenon is so old and so universal that when Paul wrote the second epistle to the Corinthians, he proclaimed (2:17), For we are not as many, which corrupt the word of God.
For the sake of illustration, compare Psalm 12:7 as you found it in your King James Bible, with the same verse as rendered by the New International Version, "0 LORD, you will keep us safe and protect us from such people forever".
It doesn't take an advanced degree in Comparative Philology to detect a fundamental difference between the two readings. The English text, which historically stood unquestioned for 300 years, referred verse seven to God's preservation of his words as described in the previous verse. The NIV text, now marketed by Zondervan Publishers under the International Bible Society's copyright, leaves verse six disjunctively out of context with the remainder of the Psalm, and refers verse seven back to verses 1-5. Beloved, need we invoke the laws of mathematics to prove that these two texts cannot both be faithful renderings of David's, yea the Lord's words. One or the other, if not both, must be considered culpable; in fact a downright fraudulent misrepresentation.
In this age of Relativism, absolute purity is incomprehensible to most people, Christians included. Yet the attribute of absolute purity is mandatory if the qualifier - inspiration of God - is to be applied to a text of Scripture. Don't forget that Paul told Timothy that All scripture is given by inspiration of God (2Tim 3:16).
Now stop a moment and consider this: Would God inspire a revelation that was impure? If such were the case, what would be its value anyway?
The fact is, however, that every human instrument God used to record the 66 books of the Bible was an imperfect, dying sinner. Therefore, the assurance of Psalm 12:6 that the words of the LORD are as silver tried in a furnace of earth, purified seven times, is hardly to be construed as a superfluous poetic gloss which has somehow crept into the text. Surely the frail vessels of clay through whom the Holy Spirit chose to speak, subject as they were to human error, represent a furnace of earth through which the silver of his words had to pass. Paul said it like this in 2Cor 4:7, But we have this treasure in earthen vessels, that the excellency of the power may be of God, and not of us."
Isn't it fascinating that God purposed to demonstrate his power by promising to maintain the verbal purity of a Book, despite the imperfections of its human amanuenses? The completeness of the purification process is undoubtedly attested to by the Holy Ghost's reference to a seven-fold operation. Let's return to the seven purifications momentarily. To merely recognize the figurative sense of such a forthright declaration, while failing to grasp its unmistakable literal significance, would be extremely unfortunate.
Now, for the sake of argument, let's assume that the reading of Psalm 12:7 as we found it in the King James Bible is trustworthy. If so, we are presented with the marvelous affirmation that after God ensured the Purity of his words, he promised both to Keep them and to Preserve them. And if verse 7 is indeed true as written, the Lord has not only kept David's purified words, he has also preserved the quality of inspiration ascribed to them. Further, he has promised to do that from David's generation for ever!
If Satan unabashedly called God a liar in the Garden of Eden with only an oral revelation in question, what do you suppose he has done with the completed written word of God during the past 1900 years? Our comparison of Psalm 12:7 from two different texts above is but a single example. Hardly a passage in the entire Bible has escaped the serpent's corrupting influence. This is evidenced by the fact that from one to a dozen or more variant readings are available for almost every textual portion from Genesis to Revelation. The number of variants which could conceivably be explained as perpetuated scribal errors is less than negligible. Another telltale bit of evidence readily apparent from a study of ancient manuscripts is the fact that the vast majority of textual variations are to be found in a tiny minority of those documents from antiquity. The history of the Holy Scriptures, particularly during the past 1900 years, includes the sordid account of "scholarship's" indefatigable zeal in attempting to degrade the text of scripture, under the guise of "correcting" or "restoring" it.
The god of this world has also succeeded in blinding the minds of carnal, pride-filled Christians as well as unsaved, naturalistic textual critics. However, the bewildering confusion brought about by a multiplicity of corrupt Bible perversions should pose no threat to a true child of God. Do not the Scriptures themselves make it clear that if confusion exists, God is not its author? On the other hand, the author of Scripture has promised to preserve his inspired words in purity and perfection. Take courage Beloved, when your Heavenly Father makes a promise, you can rest your very soul on it, can't you? Remember, if he ever breaks one promise you can forget all the rest of them.
---
1. Where Were God's Words In The Past?
2. Heaven and Earth Shall Pass Away . . .
3. Unto the Pure All Things Are Pure
4. The Word Is Nigh Thee
5. Sevenfold Purification Requires Blood
6. Seven Times Through A Furnace of Earth
7. Pure Silver

---
Go to:
Thw words of the LORD are pure words Menu
Psalm 12 ... is the promise to us!
Purified seven times ... God's word is kept in spite of men!
Help, Lord; for the godly man ceaseth; for the faithful fail from among the children of men.
[Verse 1]
They speak vanity every one with his neighbour: with flattering lips and with a double heart do they speak. [Verse 2]
The Lord shall cut off all flattering lips, and the tongue that speaketh proud things: [Verse 3]
Who have said, With our tongue will we prevail; our lips are our own: who is lord over us? [Verse 4]
For the oppression of the poor, for the sighing of the needy, now will I arise, saith the Lord; I will set him in safety from him that puffeth at him. [Verse 5]
The words of the Lord are pure words: as silver tried in a furnace of earth, purified seven times. [Verse 6]
Thou shalt keep them, O Lord, thou shalt preserve them from this generation for ever. [Verse 7]
The wicked walk on every side, when the vilest men are exalted. [Verse 8]