Sluice Box Adventures
Believing Bible Study in the 21st century
Books for the Believer in Jesus Christ
John 11:26 "And whosoever liveth and believeth in me shall never die. Believest thou this?"
1 Thessalonians 2:13 "For this cause also thank we God without ceasing, because, when ye received the word of God which ye heard of us, ye received it not as the word of men, but as it is in truth, the word of God, which effectually worketh also in you that believe."
---
The Book of Micah
Old Paths Baptist Mission © 2011 Richard St.James
The Book of Micah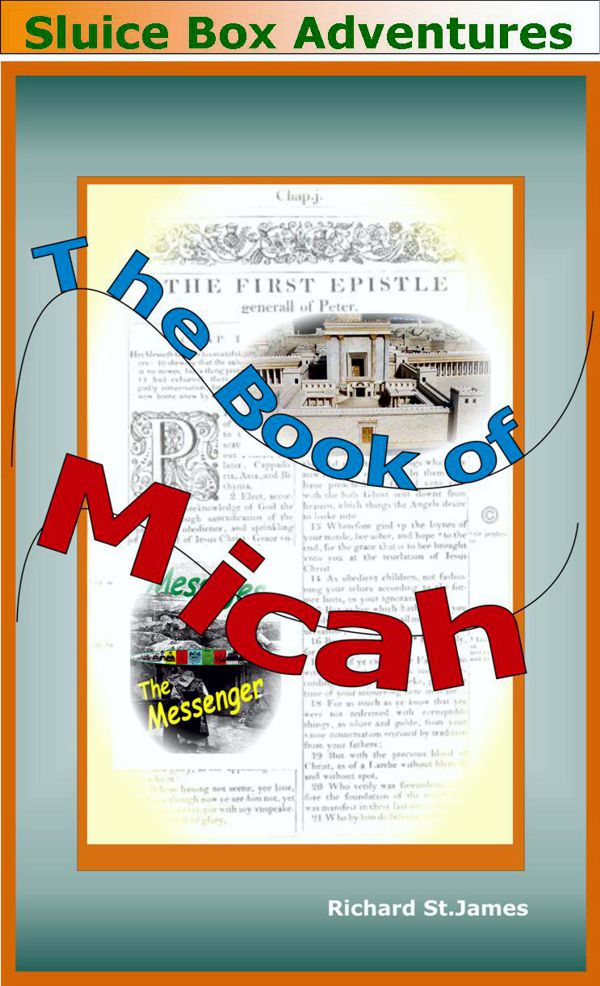 God has given to us a BOOK.
This BOOK is here to this very day … for all of us to read, to believe and to obey.
There are 312 comb-bound pages in this edition.
In the language of the end times … it is Authorized Version of 1611, or any of its revisions [the King James Bible].
This Bible was "translated out of the original tongues: and with the former translations diligently compared and revised, by his majesty's special command" and "appointed to read in churches" till the SON of GOD comes to establish the millennial [one thousand years] Kingdom of Heaven on this Earth. Amen!
By God's grace, I have attempted to write a commentary of the book of Micah. I have not resorted to unbelief or gave ground to the Devil in this endeavor.
I want the LORD Jesus Christ to receive the honor and the glory, and for those who read this book to be helped in the manner as described in the book of Ephesians chapter four, verse twelve: "For the perfecting of the saints, for the work of the ministry, for the edifying of the body of Christ:" [Ephesians 4:12]
Ready to buy? $27.71 each plus shipping
Top